Wow what a week! It was full of mClass and Dibels! Don't you just
LOVE
assessments? I mean wouldn't you rather assess students than teach students???!!!??? I know it is important to monitor progress, but really sometimes it seems we progress monitor and assess more than we teach.
On Wednesday after I finished with assessments, I was rewarded by my efforts by having an observation. It was all good, but what a way to celebrate. We were reviewing facts we had learned about Dr. Martin Luther King, Jr. The kids refreshed my memory and told the AP about the wonderful activity we did the day before about diversity.
As the students explained, "It doesn't matter what the outside looks like, we are all the same on the inside!" We cracked open a brown egg and white egg. The kids talked about this the rest of the week. :) Then, we watched a quick MLK video on
Brainpop Jr
.

We continued with another wonderful discussion and finished up with
Martin's Big Smile
from Teacher's Clubhouse.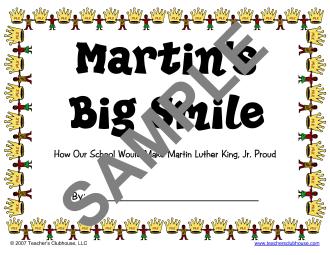 During Language Arts time, we had a little yummy FUN with Hot Chocolate. Since I was trying to multitask and complete assessments and still carry on, I decide to use my
Yummy Hot Chocolate
Literacy Unit.


We even enjoyed making some Hot Chocolate on Thursday! I used a crock pot to heat the water. It worked out perfectly! Yummy!!!!
All in all it was a wonderfully FUN week in Second Grade!